Personal Training
Do you want to introduce yourself to yoga? Are you looking to start a home practice, or wanting to take it to the next level? If you have a specific concern, want to experience yoga in a friendly, non-competitive atmosphere or you just don't have time to visit a yoga studio, then private yoga instruction might be just what you need. What can you expect when you book a private yoga lesson? I will try to answer the most common questions…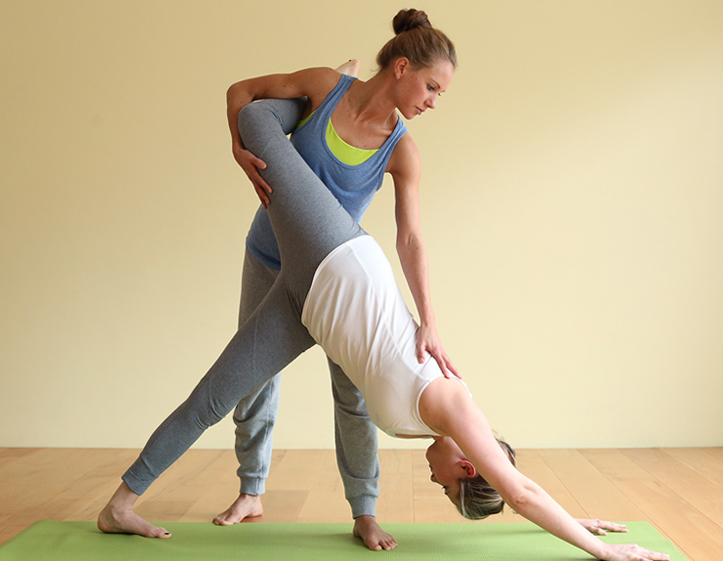 Can I attend a one to one yoga session if I've never done yoga before?

Yes, of course! The beauty of yoga is that it's ideal for all ages and all abilities. You will find that there are a variety of modifications that will suit your abilities.
What should I wear?

Wear comfortable clothes that don't restrict your movement. You should feel relaxed and confident. Try to avoid wearing clothes that are too loose because you may spend more time adjusting your dress instead of concentrating on your positions. Formfitting clothes are a plus as they allow the teacher to see your body well enough to check your alignment. You don't need to wear any socks or shoes. Yoga is practiced barefoot.
What should I bring to class?

If you have your own yoga mat you are welcome to take it to the yoga session. If you don't have a mat I can bring one for you. I also will provide yoga blocks, straps and some other yoga props if necessary. You may also want to bring a towel and a bottle of water.
What if I'm not flexible?

A common misconception of yoga is the need to be flexible in order to do the postures. Yoga is not about having the flexibility to bend into a pretzel. The aim of yoga practice is improved health, strength, stability and happiness. With continued safe practice suited to your body's daily needs, you will notice increased flexibility over time.
Where does the personal training take place?

One to one sessions are held at a location of your convenience. It could be the comfort of your home, office, gym or park.
How long is one private lesson?

Normally one private lesson is 60 min long, but if you wish it can be scheduled for any length of time.
What exactly happens in the first couple of one to one sessions?

First I will get a general idea to understand what your goals are. Then we will have a detailed interview where I will ask you couple of questions about your yoga experience, history of injuries, medical conditions, patterns of work, sleep, eating, lifestyle etc. There will also be some personal questions to get a more holistic insight.
Then I will do a whole body assessment, which gives me information about your posture. To get a better idea about your range of motion, extremity strength, mobility & flexibility and quality of your breathing I will teach you a very general and easy yoga class with certain postures. During the practice I will ask you further questions e.g. where do you feel the stretch or if you feel any pain. If you have a specific past medical history, we will take this into consideration and adjust the assessment and instruction as needed.
We will then be able to decide together what your next step is in your practice and after that I will design a program tailored to your specific needs and preferences.