My Smoothie Recipes
There are a lot of green smoothie recipes out there and I'm sure they're all awesome in their own right. I love to blend up these healthy green drinks and want to share with you some of my favorite smoothie recipes.
Green smoothies are a delicious blended drink made from fruit and leafy greens that are loaded with antioxidants and vitamins. Smoothies are an excellent way to enjoy a delicious drink that satisfies hunger and offers maximum nutrition.
The ingredients for the following recipes are always for about one glass of 350 ml.
 
Banana Raw Cacao Smoothie

1

½

frozen bananas

1 tbsp raw cacao powder

1 tsp cinnamon powder

2-3 tbsp chiaseeds

4 dates (soaked over night)
1 tsp manuka honey

200 ml hazelnut milk

50 ml water
cacao nips for topping

Apple Kiwi Chard Spirulina Smoothie

1 golden kiwi

1 small apple

1 small handful of parsley

1 handfull of chard

2 big leaves romano salad
1 tsp spirulina powder

150 ml of water (room temperature)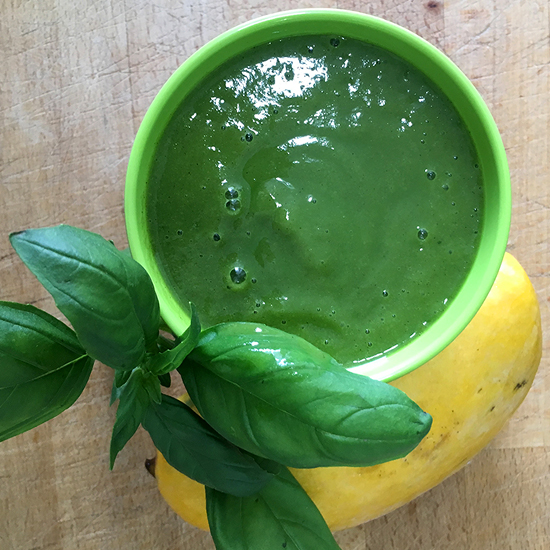 Basil Mango Hanf Protein Smoothie



½ medium sweet mango

1 handfull of fresh spinach

8-10 big basil leaves

2 big leaves butterhead lettuce

1 big Tbsp hanf protein powder
200 ml water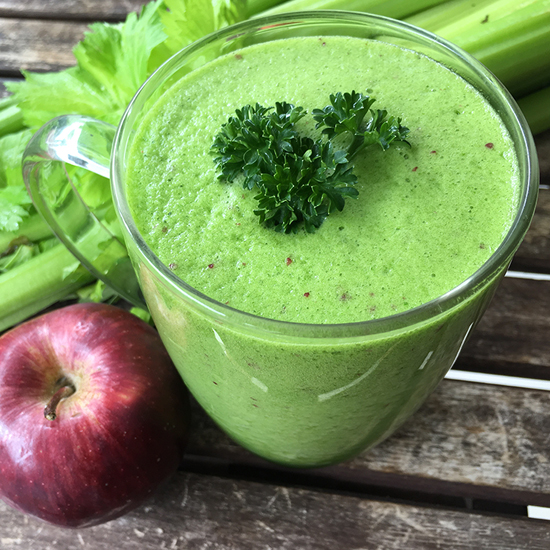 Celery Apple Parsley

Smoothie



one hand full of spinach

½ apple

1 big string of celery

juice of half orange

a few pieces frozen pineapple
small hand full of parsley

about 250 ml of water (for a thicker shake add less)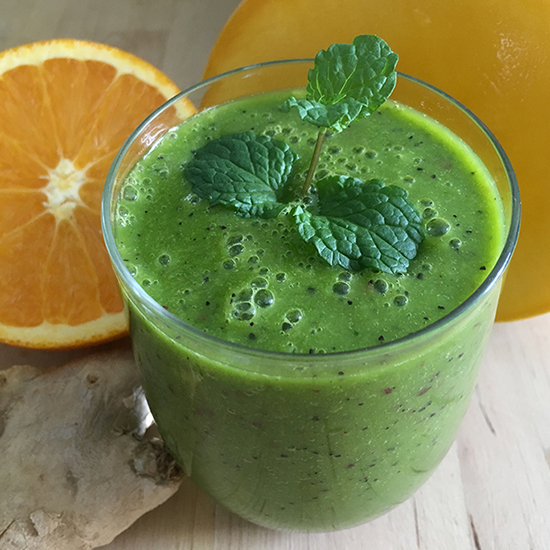 Passion Fruit Ginger Mint

Smoothie



one hand full of spinach

a few mint leaves

2 passion fruits

juice of half orange

half of small mango
a peace of chopped ginger

½

apple

about 250 ml of coconut water (for a thicker shake add less)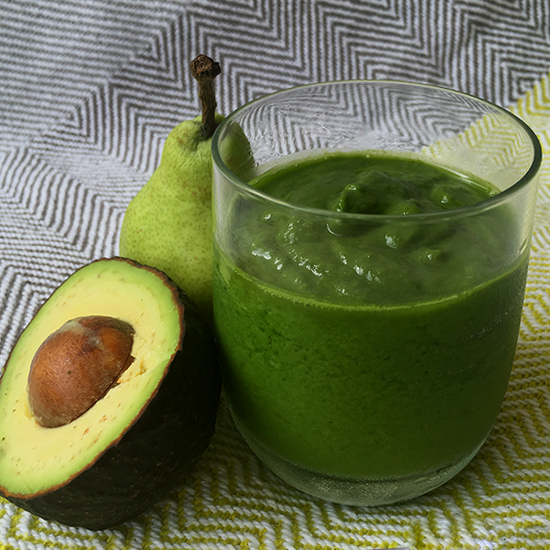 Pear Kale Avocado Moringa

Smoothie



1 pear

1 big leave of kale

one small hand full of spinach

½ frozen banana


½ avocado

1 teaspoon moringa powder

about 250 ml of water (for a thicker shake add less)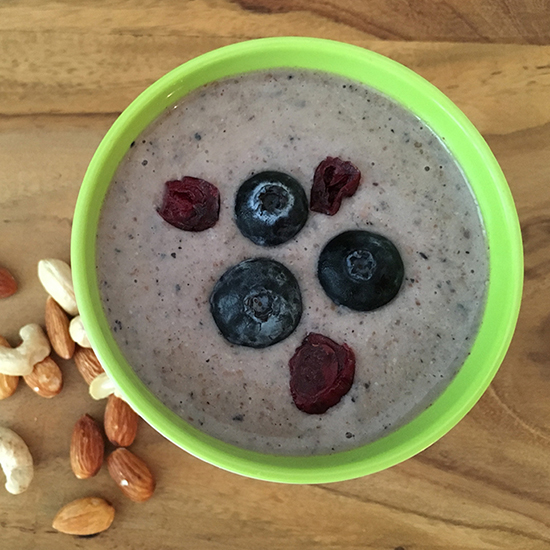 Banana Blueberry Nut

Smoothie



one hand full of almonds & cashews (soaked overnight)

small hand full of dried cranberries

one big hand full of fresh or frozen blueberries

1

½

frozen Bananas

2 tablespoons ground flaxseeds

about 250 ml of coconut water (for a thicker shake add less)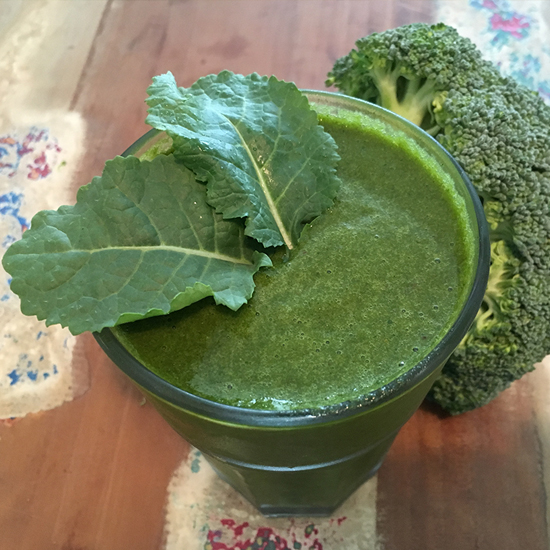 Broccoli Moringa Banana Smoothie



one big hand full of spinach

two florets of raw broccoli

1 tablespoon moringa powder


½

red sweet apple

1 frozen banana

about 250 ml of coconut water (for a thicker shake add less)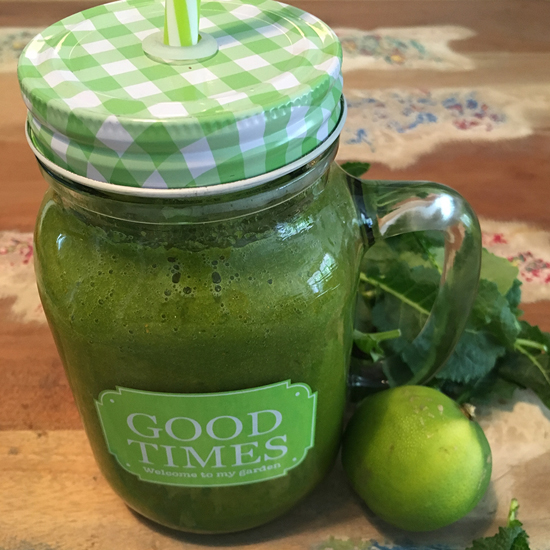 Babykale Mango Tumeric Smoothie



one big hand full of babykale

1 frozen banana

1 tablespoon tumeric


½

mango

juice of one lime

about 250 ml of coconut water (for a thicker shake add less)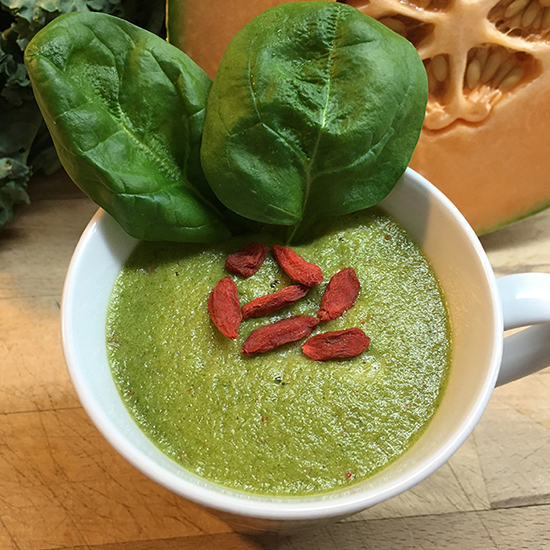 Honeydew

Goji Berry Green Smoothie



1 big leave of kale

small hand full of spinach


½ frozen banana

½ apple

1 big peace of honeydew
small hand full of goji berries

about 250 ml of water (for a thicker shake add less water)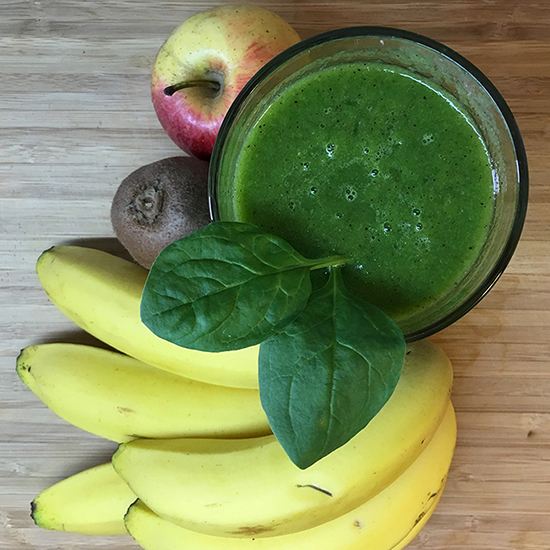 Golden Kiwi Green Smoothie

½ frozen banana (frozen makes smoothie more creamy)

1 golden kiwi (is sweeter and has more aromatic in flavor)

½ apple

hand full of baby spinach

about 250 ml of water (for a thicker shake add less water)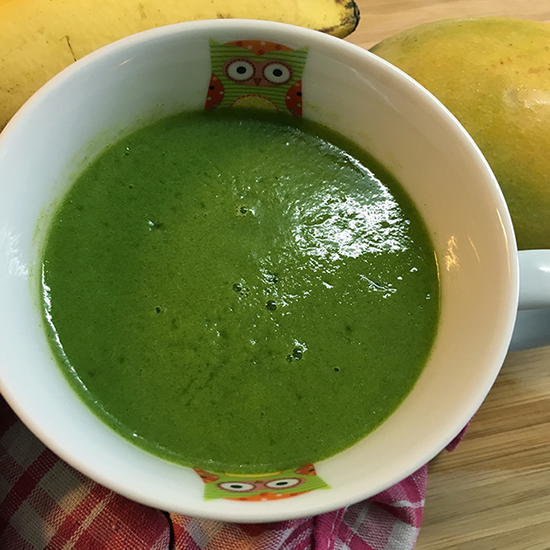 Sweet Basil Mango Smoothie

½ frozen banana (frozen makes smoothie more creamy)

½ mango

hand full of frozen pineapple

hand full of baby spinach

some butter lettuce

a few sweet basil leaves

about 250 ml of water (for a thicker shake add less water)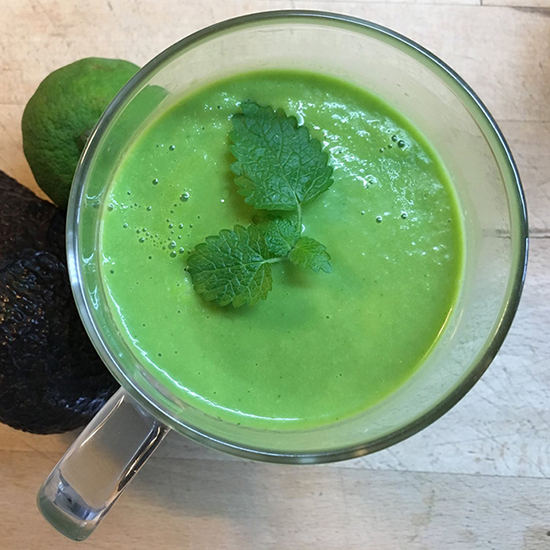 Avocado Melissa Smoothie

hand full of baby spinach

½ avocado

fresh squeezed juice of

½

lime

½ apple

a few pieces frozen pineapple

a few melissa or mint leaves

about 250 ml of water (for a thicker shake add less water)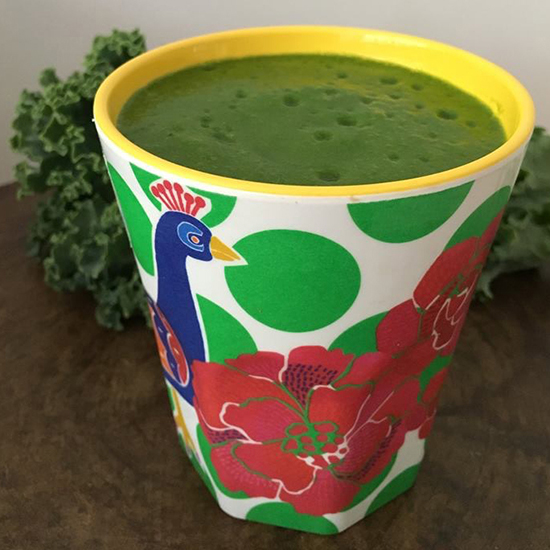 Kale Mango Smoothie

3 big leaves of kale

½ mango

½ frozen banana

fresh squeezed juice of 1 orange

about 250 ml of water (for a thicker shake add less water)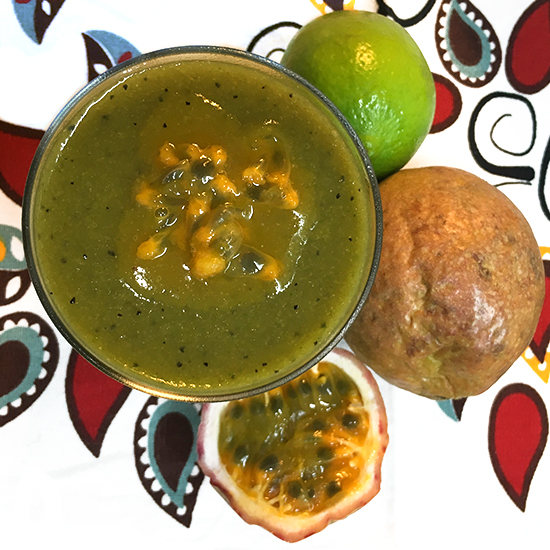 Papaya Lime Passion Fruit Smoothie

250 g papaya

juice of ½ lime

1 frozen banana

1 passion fruit

1 hand full of spinach
a few drops natural vanilla flavour

about 250 ml of water (for a thicker shake add less water)